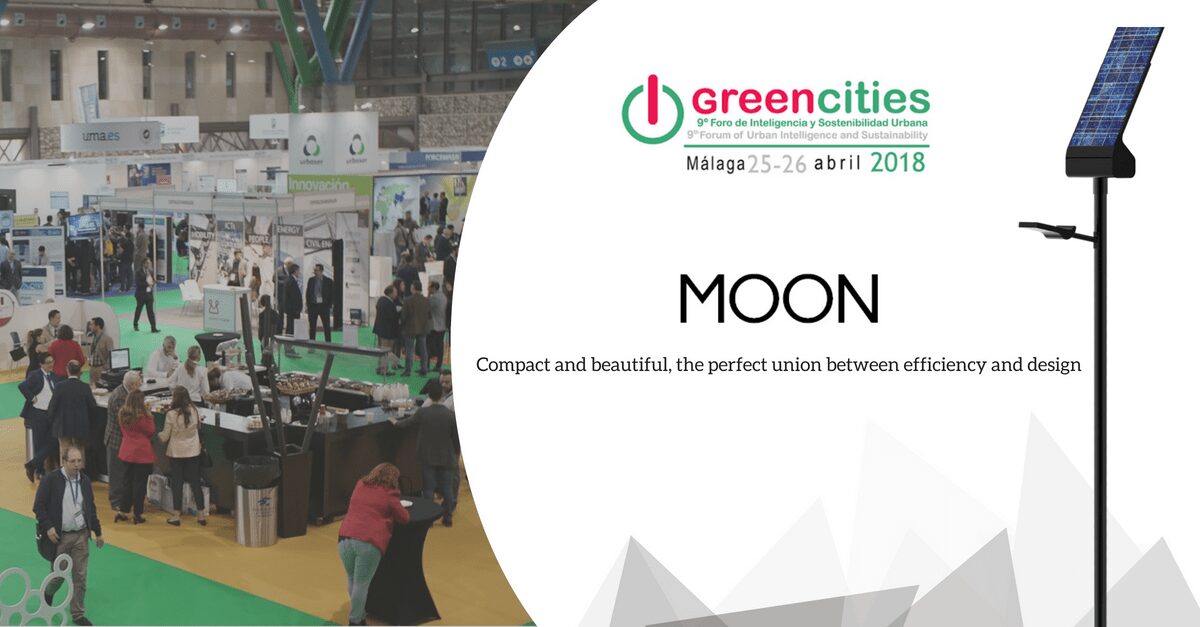 17 May

EKIONA launches the new Moon Series solar street light during Greencities 2018

From April 25th to 26th, the 9th Intelligence and Urban Sustainability Forum, known as Greencities was held in Malaga, Spain and Ekiona exhibited its new launches and intelligent solutions for remotely manageable solar street lights.

Greencities was chosen to be the event in which Ekiona launched its newest product: Moon Series. Moon is a compact and beautiful solar street light, creating the perfect union between efficiency and design. It features the exclusive Kenlok electronic control unit, which increases the durability of the street light and Ilumek remote management system, an online software that allows management and setting of the lights.

The International Forum, willing to build a strong sustainable environment for the cities of the future, unites all the stakeholders of the Smart Cities transformation: associations, cities, companies and professionals, promoting public policies in order to increase the use of the information and communications technology during the path towards a smarter and more sustainable future.

According to Greencities, during this year´s edition, more than 3800 professionals, 270 cities, 170 companies and 50 countries attended the event, increasing by 10% if compared to the previous editions.

More details about the Moon Series.