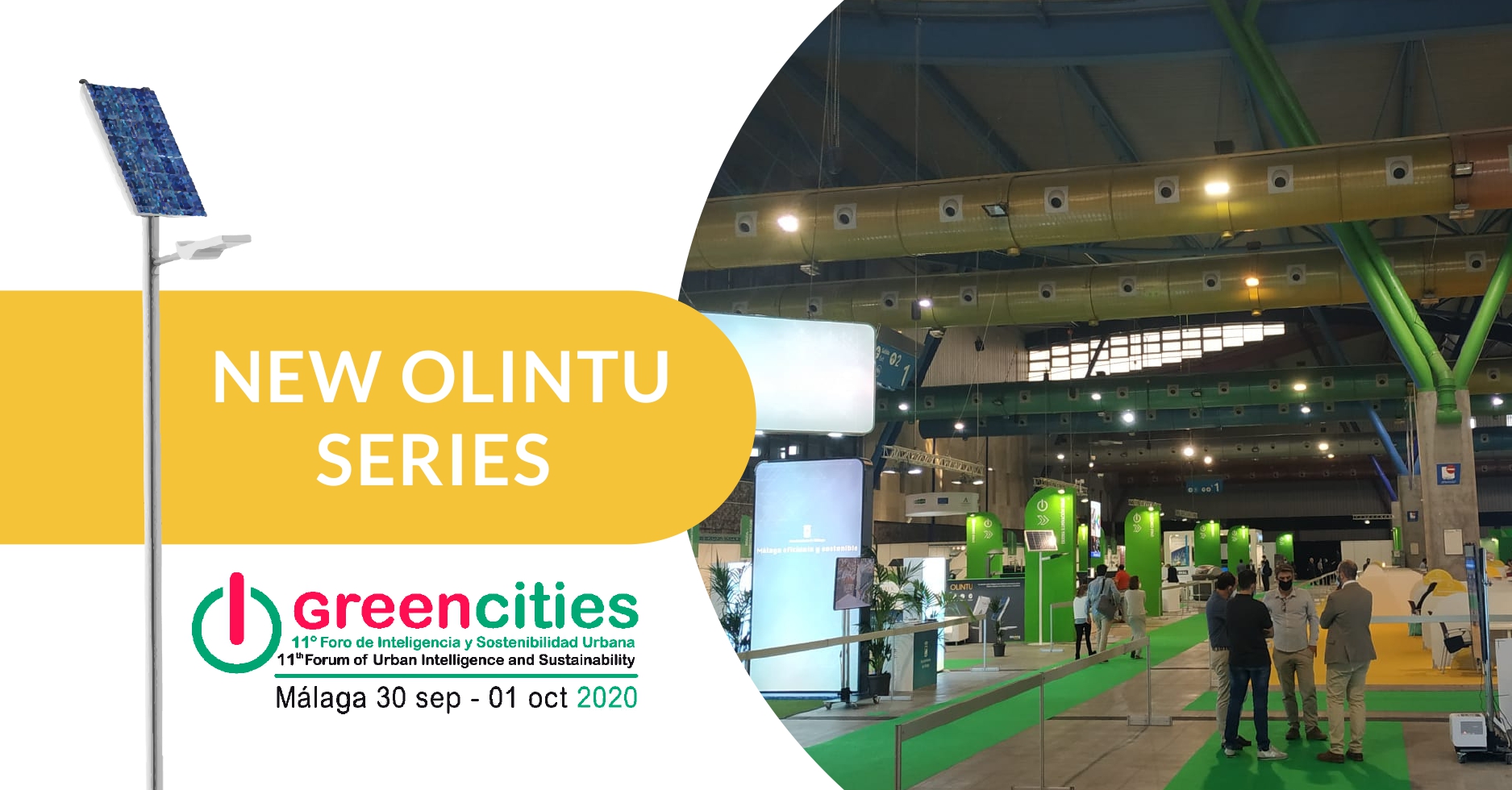 16 Oct

EKIONA presents the new street light OLINTU Series in Greencities 2020

On 30th September and 1st October it was held in Malaga the 11th edition of Greencities, the Forum for Intelligence and Urban Sustainability, in which Ekiona has participated presenting its latest solution in solar street lighting.

The event, marked by the measures adopted in the wake of the Covid-19 health crisis, was the perfect backdrop to present Ekiona's latest intelligent lighting creation, the new OLINTU Series, a solar street light with greater energy efficiency, thanks to new lithium batteries. It also has a higher energy density and a greater depth of discharge, which allows a reduction in the size of the battery, offering a compact design with soft and minimalist lines.

Like previous models, the Olintu Series has the intelligent control unit KENLOK and the tele management system ILUMEK. In addition, the simple installation system saves costs in the assembly of the street lights, because it does not need civil works or any type of connection to the electricity grid.

This year, because of the Covid-19 situation, the International Congress Greencities wanted to emphasize on the importance of the transition to more sustainable and intelligent cities. The meeting, consolidated as a reference point for the agents involved in the construction of intelligent territories, has focused on the most innovative agenda, based on a local management green model, sustainable and inclusive to redesign the cities of the future.

The edition has been a success, despite the restrictions generated by the pandemic. According to Greencities, during this edition more than 1500 professional assistants have attended the event, representatives 53 cities from twenty countries and 280 entities.

Find out more about the new OLINTU Series.