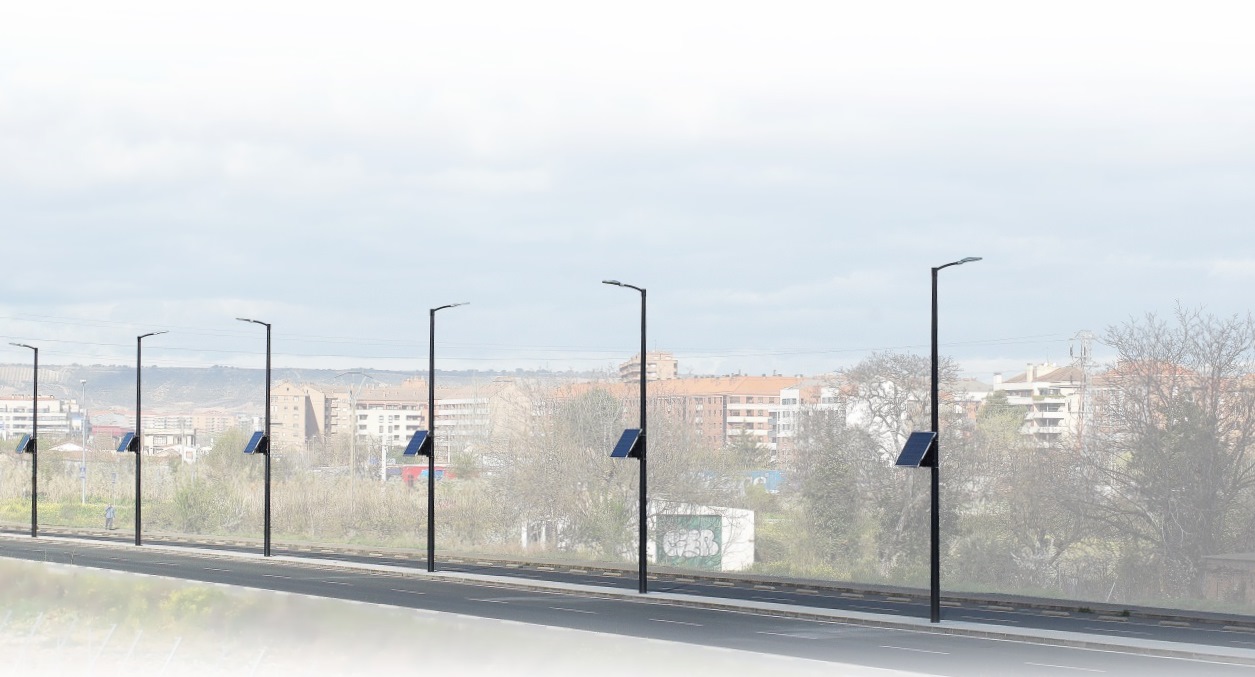 06 Apr

The new Skyline of Logroño

Early this morning the city of Logroño has launched its new installation of 18 solar street lights of the new Skyline Series, using last generation LED technology, designed and projected by EKIONA Solar Lighing and installed by the company Electrificaciones Riojanas. The project was done in order to increase the visibility at the Senda de los Pedregales Avenue, used to reach the San Pedro Hospital by cars and pedestrians.

"It is a great benefit both economically and environmentally", has reported Mrs. Cuca Gamarra, mayor of the city, at the event, as she showed the advantages that a solar installation has considering the reduction on the emission of CO2 and on the lighting contamination and the increase of the lifespan of the lamps.

The Skyline series, first presented at the Smart City Expo World Congress (SCEWC) in the past November, has a differential, in comparison to other models, its lighting capacity, allowing the installation in different types of streets and roads, and being only powered by solar energy that charges its battery during the day, and lights the road during the whole night.

All the 18 units feature KENLOK electronic control unit, assuring the optimized management of both the production of energy captured by the sunlight and the consumption of the lamps.

They also feature ILUMEK remote management system, online platform for controlling and setting of the lights, which also sends notifications for the users whenever there is misbehaviour in one of the street lights. This allows important savings (on management, maintenance, etc.) that make the use of renewable energies more competitive for urban lighting.

Logroño, focused on being reference as Smart City, is investing on this "intelligent and sustainable" model to fit the city´s projects for the future, using the urban space as a "living lab".